Gone are the days where just your university degree will earn you a pretty much good income to live your dream life. (thats if you even get a job)
We are no longer in the degree age but in a skill economy
it's no longer what degrees do you have but what can you do, what skills do u possess, what can u offer, These are questions employers ask.
With a good skill, you have the choices of becoming your own boss or work in a company that will pay you reasonably well.
Thats why in this article I'm going to give you 8 different skills not just skills but digital skills that will fetch you high income today.
Why Digital skills?
Digital skills is the future, The world is rapidly going digital, Almost every sector is going through digitalize transformation.
It is evident in our business environment today especially the banking sector, schools (online classes and exams)
virtual meetings, court proceedings, online test and interviews even in the government with proposed digital identification number for every Nigerian citizen e.t.c. the list is inexhaustible.
In the future most skills will be outdated but digital skills will still be valuable.
With that said, Here are 8 high paying digital skills you can pick from and at the end of this article I'm going to give you a bonus tip.
So don't miss out.
1. Digital Marketing
Nearly half of the world's population are online, people are always on their phones, tablets and laptops in every minute of the day. Your customers are online.
Learning digital marketing will equip you with the art of targeting specific audience, attracting does audience with free contents or ads and making sales.
Digital marketing comprised of:
market research
Content marketing
Online advertisement: Google ads, Facebook ads and others
Social media marketing (SEM)
Search engine optimization (SEO)
Email marketing
Users interface and experience (UI and UX)
It's always good to choose different segment and specialize to be more proficient or better still youu can learn all gradually.
You can learn digital marketing through:
Free online resources and YouTube videos.
Paid courses: there are many good platform out there.
Learn while working in a digital marketing agency or as an intern.
Learn from a digital marketing institute.
Which ever mean you choose to employ the key to successfully learn digital marketing is to engage in more practice.
This will enable you measure your performance to know what's working and what's not.
With a digital marketing skill, you can take your business online and get the most out of it.
You can work as a digital marketing manager or specialist in a company.
You can also freelance e.g at Fiverr or Upwork and earn cool cash.
At a later stage when you deem yourself fit you can setup a digital marketing Agency and take up couple of clients.
2. Search Engine Optimization (SEO)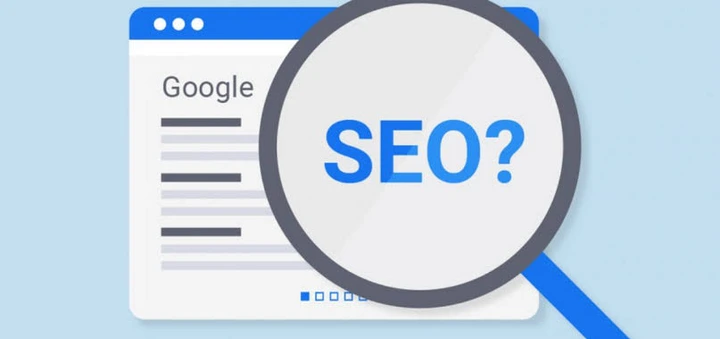 People go to search engine such as Google, Yahoo e.t.c to search for information, review or evaluate products, find sites to buy e.t.c.
Websites or web pages that appears in the first page of google get 95% of those traffic for free.
Ranking on Google first page is very competitive since there are thousands of websites or webpage will similar topics, products or service.
Google is Keen on providing search users with the best and most relevant content therefore it algorithm takes into consideration different factors to rank website or webpages.
This is where search engine optimization come in.
When a website is well optimised to rank in google it gets passive traffic continuously for a long period of time (years actually)
Businesses pay extremely well to get their website and webpages to rank well in google as SEO is of great importance to them.
SEO is a bit complex, to be well skilled you need to know how search engine works, Master onpage SEO, backlink building, SEO Audit, technical SEO and others.
There are free online resources to help you get started and also paid courses too.
3. Social Media management
We all love social media!
In fact, studies show that on average a person spends above 2 hours of their 24 hours on social media. It is no wonder the likes of Facebook and Twitter are among the sites with the most traffic on the Internet.
This means a lot for businesses; that's why most brands in Nigeria pay social media managers good money to be their voice on these platforms.
Social media managers grow the online presence of brands by creating awareness to their ideal audience. This awareness in the long run will invariably lead to business growth
With a good social media skill you can also earn money completing certain task for clients on freelancing sites and earn more.
Nigerians earning from Fiverr (a freelancing site)
Even Government agencies and officials pay good amount just for you to manage their social media account.
4. Programming
We cannot deny that digital services drive our world today. It is interesting to know that codes drive every of this function.
Apart from tech-based companies, there is an increasing number of businesses that rely on computer code.
For a programmer, you're really important to the ICT world as you create programs that tend to solve certain problems.
The good thing about it is that in programming you have a vast majority of languages to choose from, so you're not restricted to learning any language.
Currently, Python, Ruby, and JavaScript are leading, but I'm not saying you should start with them. Try to start learning from basics and upgrade your programming skills later on.
Freecodecamp, W3school, Code Academy, Coursera, EdX, Udemy and other top programming course websites are ready to help you get started
5. Web Development
Web development is a subset of programming that revolves around website setup and designing.
A web developer doesn't always deal with codes as there are applications to make the job easier.
Web developing is one of the fastest-growing and highest-paying jobs in tech. It's competitive but pays well.
To be well skilled in this field, you need to learn HTML, CSS, JavaScript, PHP and other languages that can ease up web creation.
There are websites you can learn web development for free.
e.g Freecodecamp, W3school, Code academy and others
6. Mobile app development
This is the new trend is programming as web development is getting more competitive
Almost every activities we carry out with our smartphone are through apps.
Web apps help improve users experience as businesses now place more priority on their app by limiting certain offer to only their app users.
Skilling yourself in Android or IOS app development will pay you off extremely well as app developers are in high demand.
To become an app developer there are certain codes you need to learn but you can still leverage app builder to develop an app if you don't want much to do with codes.
There are also free online resources and also YouTube videos to help you get started if you can't afford paid courses.
7. Videos production and Animation
Video is the future of content. It is rapidly replacing text post as you can see in your facebook news feeds, Instagram posts and others.
According to buffer, YouTube (a free video sharing platform) is the second most used search engine after google, with 1.9 billion monthly active users.
Businesses leverage video to better position their brands in the minds of their customers, it's has helped for effective storytelling to get that unique message across.
Statistics has showed that video ads converts the most when compared with other forms of advertisement like text ads, banner ads and others.
Equipping yourself with quality videos production skills, editing and Animation,
Will make Vloggers, YouTuber, businesses and others patronize you as it will always be in high demand and professionals in this field really earn well.
8. Graphics design
Graphics design is another top paying digital skill in Nigeria. It deals with the creation of visually appealing content in order to communicate a product or service.
Learning graphics design involves mastering programs like Photoshop, Corel draw, Illustrator and other popular tool that will allow you to create stunning visual designs.